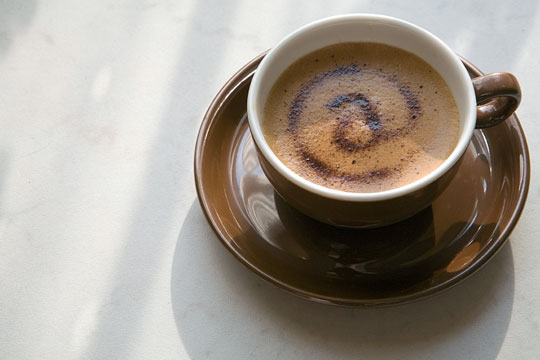 A cup of espresso is photographed on a white table. The espresso is in a rich, dark brown cup. The image of the "at" symbol is visible in the foam of the espresso, indicating that perhaps the person enjoying the cup of espresso is doing so while sending email correspondence.
Related Coffee Images
Brown Coffee Beans Photograph


Rich, dark brown coffee beans are photographed in a small burlap sack on a white background. Before they can be enjoyed as a beverage, these coffee beans will be ground using special equipment.
https://www.wholesalecoffee.us/coffee-beans.htm

Green Coffee Berries Photograph


A bush of bright green coffee berries is photographed at a coffee plantation in Costa Rica. The sun reflects off of the berries, evoking feelings of lush, warm tropics.
https://www.wholesalecoffee.us/coffee-berries.htm

Folding Table Photograph


White crockery used for breakfast, including a pitcher, a creamer, and coffee cups, sit on a wooden folding table.
http://www.Folding-Tables.com/folding-table.htm
---
Copyright 2011-2023 Zeducorp.
All rights reserved.

Coffee Cup Picture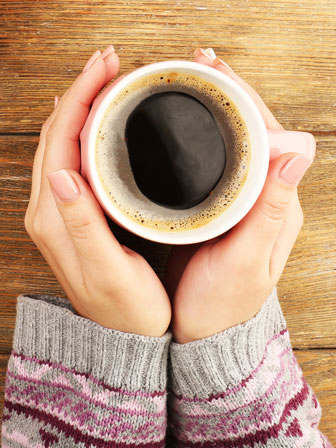 Holding a Coffee Cup